Refurbishment started on schedule on Monday 7th January and there has been significant progress.
The entire interior of the clubhouse is just a shell at the moment, with the changing rooms and kitchen stripped, partition walls removed, and the old secretary office is just a memory.
Shirley and Sadie are continuing the catering in a limited capacity, providing hot drinks and biscuits from the temporary caravan, as well as controlling the starting sheet.
Please note that the starter number is operating as normal, but the Secretary number is currently unavailable, however anyone requiring to contact me, can find me in the new cabin, or can contact me by email: secretary@giffordgolfclub.com, or by mobile: 07947 442124.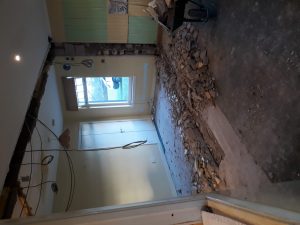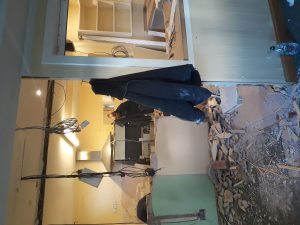 Gareth Pugh
Secretary