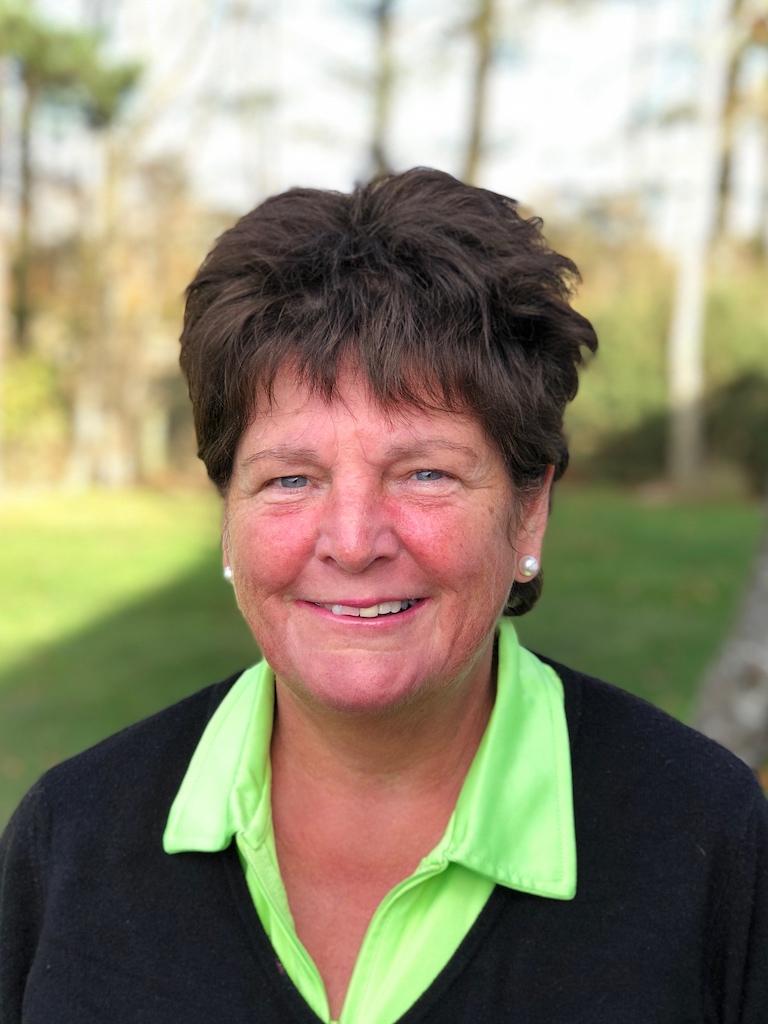 Related pages ...
Hello Junior Members, Parents, Grandparents, Guardians

I would like to introduce myself to you. My name is Shona Paton and have recently become the Junior Convener at Gifford Golf Club. I have been a member at Gifford for nearly 8yrs and have only been playing golf for that length of time. I am keen to give my time to help you all.
In April we will have some Junior Coaching with Derek Small – the dates are in the club diary and over the next couple of months with the help of John Scott, you can expect to hear what more we have to offer for the golf season.

Shona Paton
| Competition | Status / Winners |
| --- | --- |
| Jack Peat Trophy – Junior Champion | |
| Watt Summer Cup | |
| Blyth Trophy | |
| Gordon Brotherstone Trophy | |
| Junior invitation greensomes | |
| Centenary Quaich – Junior Open | |
Previous year's results can been seen here
and a full search from 1930 can be done here.
Junior's club competitions
Juniors compete for the Watt/Woodhead Trophy from May to September.
The Junior's Gordon Brotherstone Trophy is in June.
The Juniors compete for the Blyth Trophy from June to August.
The Juniors have their own Open meeting in July.
The Juniors have their own Invitation meeting in August.
Junior girls have their own competition, The Main Spoon, in August.
The Watt Summer Cup is an 18 hole competition played off the medal tees and is open to any junior with a national handicap and for juniors eligible to play for a national handicap. (If in doubt regarding eligibility, check with Shona) Best 2 cards out of 5.
The Woodhead Shield – is a 7 or 9 hole competition played on the same days as the Watt Summer Cup and follows on from 4.00pm after all the players in that competition have teed off. This competition is played off the junior tees for 7 holes and the yellow tees for 9 holes. The 7 hole competition is aimed at the younger and less experienced juniors and the 9 holes for the older players who have gained a little more experience. They are in the form of a Stableford ie you are only permitted to play to a maximum of 5 shots over the par for each hole. If you reach that number of shots, you pick up your ball and continue to the next hole once the other players with you have finished playing the hole. (Any junior who is less than 9 will require an adult to walk around with them). It would be greatly appreciated if parents would be prepared, at some point over the season, to walk around the 7 holes even if their own child is 9 or over.
Entry forms for the club competitions will be posted on the notice boards.
Knockout competitions running over several months will be posted to this website, but the clubhouse sheets should always be regarded as the definitive record for each competition.
Junior's Invitation
The competition is an 18 hole Stableford and Juniors can invite an adult to partner them. The junior member drives first and all subsequent odd holes and the adult/guest all even holes. After each drive, players play alternate shots. All adults and juniors with national handicaps play off the medal tees, juniors without a national handicap play off yellow tees.
Each team's handicap is half the combined total. Strokes to be taken against the men's stroke index. The number of strokes and Stableford points should be noted on each hole.