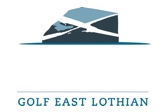 Welcome to Gifford Golf Club. Our ethos as a friendly welcoming club is something we are extremely proud of and we welcome members, visitors and non-golfers alike to enjoy our clubhouse and one of the best 9 holes courses in Scotland.
Our membership is at a healthy level and keen competition will be found at all levels including regular medal play as well as a number of match play competitions throughout the season.
For the latest information about the course click here: Facebook
Members and Visitors book their tee times here: Book a Tee Time
Competition entry is booked here:
How Did I Do
15 months golf for the price of 12
Join from 1st November 2019 and play until the end of January 2021.