Welcome to Gifford Golf Club. Our ethos as a friendly welcoming club is something we are extremely proud of and we welcome members and visitors alike to one of the best 9 holes courses in Scotland.
Our membership is at a healthy level and keen competition will be found at all levels including regular medal play as well as a number of match play competitions throughout the season.
We are also on Facebook
To provide space for news, comment and feedback Gifford Golf Club has the following facebook pages:
GGC's news: Facebook
GGC's greenskeeper: Facebook
GGC Men's EL winter league: Facebook
or, follow us on Twitter: Twitter
Notices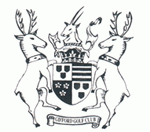 The annual renewal notices will be sent to you shortly, via email if you have given Robert have your email address.
The membership rates are available here.
The renewal date is March 15th, please pay on time.
January 21, 2016
-
To see all Notices click here.
To register your RSS reader with these news items click here: RSS
For feedback on this website, or if you have a new News Item please click here.
–

This website uses cookies to help us improve this web site. More information is here.
Member's contributions to this website and any associated facebook pages may be different to the Club's policy or opinion.