Welcome to Gifford Golf Club. Our ethos as a friendly welcoming club is something we are extremely proud of and we welcome members, visitors and non-golfers alike to enjoy our clubhouse and one of the best 9 holes courses in Scotland.
Our membership is at a healthy level and keen competition will be found at all levels including regular medal play as well as a number of match play competitions throughout the season.
JOIN GIFFORD GOLF CLUB
16 months full membership for the price of 12
Join from October 2016 and play until the end of January 2018.
Take advantage of this offer and join our friendly, vibrant golf club and enjoy one of the best 9 hole courses in Scotland.
Ladies & Gents subscriptions £275 (including £20 bar vouchers) plus £100 joining fee – total payable £375. Any subscription increase in 2017 will not apply to anyone who takes up this offer.
In addition we are actively looking for intermediate golfers between the age of 18 and 25. Memberships are available for £135 with no joining fee. Junior golfers are also welcome and should contact the club for further details.
For more details on the best value for money golf in East Lothian contact the secretary on 01620 810267
Notices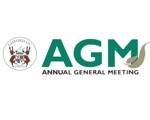 The next AGM has been booked in Gifford village hall on the 17th January 2017, starting at 7:30.
The committee has proposed an amendment to the club's rules and bye-laws which will be included in the AGM's business. This proposal can be viewed here. The existing rules and bye-laws can be viewed here.
December 24, 2016
-
To see all Notices click here.
To register your RSS reader with these news items click here: RSS
For feedback on this website, or if you have a new News Item please click here.
–

This website uses cookies to help us improve this web site. More information is here.
Member's contributions to this website and any associated facebook pages may be different to the Club's policy or opinion.