Please join us! Our ethos as a friendly welcoming club is something we are extremely proud of and we welcome members, visitors and non-golfers alike to enjoy our clubhouse and one of the best 9 holes courses in Scotland.
Our membership is at a healthy level and keen competition will be found at all levels including regular medal play as well as a number of match play competitions throughout the season.
For the latest information about the course click here: Facebook
Members and Visitors book their tee times here: Book a Tee Time
NB During the current Covid-19 restrictions normal organised golf events are subject to change. Members may play 4-ball.
Upcoming Events
There are no upcoming events to display at this time.
Notices
Wednesday par 3 competition
What a great turnout we had yesterday for the Par 3 Competition. The weather was kind to us and a great team of volunteers ensured the day ran smoothly, hot drinks and soup were available and toilets were open. Thank you to Andy and Dotty for manning the clubhouse and Di, Jennifer, Janice, May, Sandra, Sally, Lesley, Chris and Susan for acting as starters. A big thanks also to Jamie and Colin for setting up the course which proved an interesting challenge.
There were some great scores, including a hole in one by Alex Gibson at the 96 yard 6th hole – well done Alex!
The winners are as follows –
Scratch
1st Raymond Daniel Gross 27 £40
2nd Scott McKenzie Gross 28 £30
Handicap
1st Isobel Macnamara Nett 19 £40
2nd Jennifer Strachan Nett 20 £30
3rd Janice McClure Nett 21 £20
4th Alan Craig (on countback) Nett 22 £10
Junior
Connor Cook Nett 29 £10 Voucher
Lucky Card
Marc Johnston £10
Fraser Sewell £10
Hole in One
Alex Gibson £20
Last, but not least, a big thank you to all who took part in the competition – your support is much appreciated.
Best wishes
Shona and Kathleen
8th Apr 2021
-
Our Safeguarding Officer
Jennifer Paton has been appointed the Safeguarding Officer for Gifford Golf Club. I mentioned this in my Junior Convenors AGM report but just wanted to reiterate this.
Any safeguarding issues please get in touch with Jenifer at safeguarding.giffordgc@gmail.com
Best Wishes
Shona
Junior Convenor
23rd Feb 2021
-
You can receive these Notices on Twitter or RSS. Click one of these to register your device Twitter RSS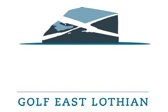 This website uses cookies to help us improve this web site. More information is here.
Member's contributions to this website and any associated facebook pages may be different to the Club's policy or opinion.