Quick links
For visitor information, green fees, etc., click here: Visitors
For the latest information about the course click here: Facebook
Members and Visitors book their tee times here: Book a Tee Time
Members book into competitions here: How Did I Do
To speak to the Starter or Secretary call 01620 810591
To order Gifford branded golf wear click here: Leasure Time Sports
Notices
Texas Scramble and Annual Prize giving
Thanks to everyone who came along to the Prizegiving on the 5th November and to the Texas Scramble beforehand. Congratulations to the winning team with 26 points, Susan Douglas, Alistair and Ru Clubb and Ian Bruce.
Well done to all the Prizewinners. A full list will be posted on the site later this week meanwhile here are some photos from today.
Thanks to Gavin for collating all the trophies and setting up today.
Thanks to Blair and Jamie for the wonderful condition of the course.
Thanks to Andy, Isla and Dotty . Superb !
Last but not least thanks to Susan, Kathleen and Colin for organising the competition .
Best Wishes
Shona
Club Captain
07-11-2022
-
Breast Cancer Charity Medal
Thank you to all who took part in Sunday's medal and congratulations to Derek Mathieson who came in with a score of 64. Full results are on HowDidIDo. Thanks to your generous support we raised £161.90 for the charity Breast Cancer Now. A special mention goes to all who wore pink today and I attach a photo of a few well dressed participants!
Best wishes
Kathleen
Joint Competitions Convenor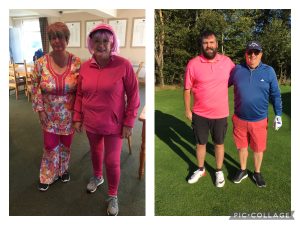 05-10-2022
-
You can receive these Notices on Twitter or RSS. Click one of these to register your device Twitter RSS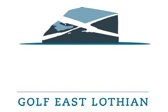 This website uses cookies to help us improve this web site. More information is here.
Member's contributions to this website and any associated facebook pages may be different to the Club's policy or opinion.