Quick links
For visitor information, green fees, etc., click here: Visitors
For the latest information about the course click here: Facebook
Members and Visitors book their tee times here: Book a Tee Time
Members book into competitions here: How Did I Do
To speak to the Starter or Secretary call 01620 810591
To order Gifford branded golf wear click here: Leasure Time Sports
Notices
Captains v Vice Captains 9 hole Texas Scramble
We had the above competition on 4 September with 8 teams playing, 4 captains, 4 vice.
It was a great afternoon with lovely weather which I think was quite unexpected.
Surprisingly enough the result ended in a draw! The best team with a net 24 (BIH) was Jennifer Strachan,Tina Learmont, Colin Brown and Peter Strachan . Well done!!
Thank you to Jamie and Blair, the course was fantastic and thank you to Shirley and Sally for the beautiful buffet they served up, very tasty !!
Finally ,thank you to all the players who accepted the invite to play today.
Best Wishes
Shona and Peter
05-09-2022
-
You can receive these Notices on Twitter or RSS. Click one of these to register your device Twitter RSS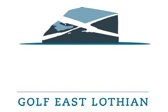 This website uses cookies to help us improve this web site. More information is here.
Member's contributions to this website and any associated facebook pages may be different to the Club's policy or opinion.