Please join us! Good news! The COVID19 restrictions on Visitors to Gifford Golf Club have been eased. Go to our Visitors page to see Green Fees etc.
Our ethos as a friendly welcoming club is something we are extremely proud of and we welcome members, visitors and non-golfers alike to enjoy our clubhouse and one of the best 9 holes courses in Scotland.
Our membership is at a healthy level and keen competition will be found at all levels including regular medal play as well as a number of match play competitions throughout the season.
For the latest information about the course click here: Facebook
Members and Visitors book their tee times here: Book a Tee Time
Unless otherwise stated, competitions are booked here: How Did I Do
Covid-19 restrictions may effect golf events which are subject to change.
Notices
14th Jun 2021
-
14th Jun 2021
-
10th Jun 2021
-
10th Jun 2021
-
2nd Jun 2021
-
You can receive these Notices on Twitter or RSS. Click one of these to register your device Twitter RSS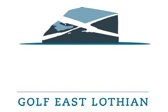 This website uses cookies to help us improve this web site. More information is here.
Member's contributions to this website and any associated facebook pages may be different to the Club's policy or opinion.