Quick links
For visitor information, green fees, etc., click here: Visitors
For the latest information about the course click here: Facebook
Members and Visitors book their tee times here: Book a Tee Time
Members book into competitions here: How Did I Do
For COVID information click here: COVID
To speak to the Starter or Secretary call 01620 810591
To order Gifford branded golf wear click here: Leasure Time Sports
Notices
Captains v Past Captains match
A great game was had by all at the Captains v Past Captains match on Friday evening on the 18th. The weather was kind to us and it was a close game with the Captains team headed up by Mark Pearson and Kathleen Blackie narrowly beating Frances Mowatt and Kenny Gray's Past Captains team. Thanks to all who played making it such an enjoyable evening and special thanks to Andy, Shirley and Anna for the tasty buffet afterwards. Well done to June Forson on being the top scoring lady and once again winning the Dorothy Duff Brooch.
19th Sep 2021
-
Good Luck Karen & Stuart
Our members Karen Sinclair and Stuart Livingstone who have made it through to the Ping Mixed Championship Finals at Gullane. Everyone at Gifford is wishing them good luck.
16th Sep 2021
-
Our new logo
This flyover starts from the 9th/18th tee and it shows the old Alder tree that was the inspiration for the club's new logo. The drone continues down the fairway to show the logo on the new club flag and flag sticks at the 9th/18th green.
Strange how much bigger that tree looks when you're standing on the tee!
This link takes you to the Youtube video.
15th Sep 2021
-
You can receive these Notices on Twitter or RSS. Click one of these to register your device Twitter RSS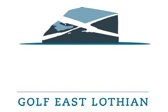 This website uses cookies to help us improve this web site. More information is here.
Member's contributions to this website and any associated facebook pages may be different to the Club's policy or opinion.